... Linking
inmates and
their children
Remember those in prison as if you were their fellow prisoners,
and those who are mistreated as if you yourselves were suffering." Hebrews 13:3

Below are links to our Story Link Updates.
Just click on the update you would like to view or print it.

March 2008

You must have Adobe Reader to open the Story Link Updates.
If you do not have it just click the link below to go to the adobe site to download it for FREE.




Click HERE to learn more about the Story Link Program
Please click HERE for the Story Link Highlights and Needs
Click HERE to see our Story Link Schedule

How can I help?


PRAY – for the safety and continued commitment of the inmates and volunteers.



GO – to a prison (there are opportunities each week) and see if this is something God wants you to do.



GIVE – books (new or gently used) for preschool to age 15, and financial support. It costs an average of $4 to buy the supplies and mail the book and tape for each offender. Your gifts are tax-deductible.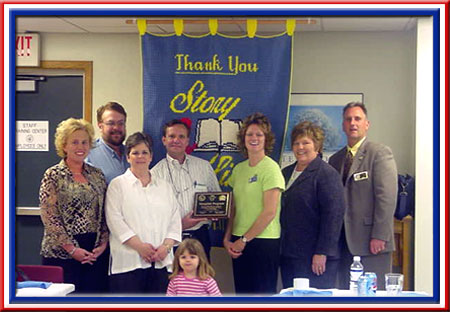 If you would like to Go or Give, contact:

Story Link Program
c/o Liberty Belle Ministries
9909 Manchester Rd. #327
St. Louis, MO 63122-1915

314.822.5315

Libertyandbelle@aol.com

Liberty Belle Ministries, Inc. is a non-profit 501c3 tax-exempt corporation

Liberty Belle Ministries
9909 Manchester Rd. #327
St. Louis, MO 63122-1915
314.822.5315
Libertyandbelle@aol.com



Our Mission: To share the love and hope of Jesus Christ...
(Jesus said) "I tell you the truth, whatever you did for one
of the least of these brothers of mine, you did for me." Matthew 25:40





-|- -|- -|- -|- -|- -|- -|-


Comments, corrections or additions please email: gtcdesigns@gitsy.com


Original Programing and Graphic design Copyright © 2007 - 2010
GTC Designs & Liberty Belle Ministries All Rights Reserved