... Linking
inmates and
their children
Remember those in prison as if you were their fellow prisoners,
and those who are mistreated as if you yourselves were suffering." Hebrews 13:3

Please click HERE for the
STORY LINK HIGHLIGHTS AND NEEDS

Click HERE to see our Story Link Schedule
Click HERE to go to our Story Link Updates page



Story Link Webcast as aired on www.ksdk.com on 07/26/2008



What is Story Link Program?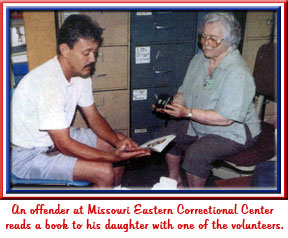 Story Link® Program is designed to strengthen the bonds between inmates and their children and to provide opportunities for Christian witness. Inmates who are 90 days free of violations are allowed to select a book provided by the Program. They then read the book and say a short message to their child on a cassette tape under the supervision of a Volunteer in Corrections (VIC). They may also write a message in the book. The VICs send the tape and book to the child at no cost to the offender or their family. The Program is totally supported by donations. The 50 VICs who participate represent over 20 different churches and pay their own expenses. The Program is offered in eleven state prisons in Missouri and a Federal prison in Illinois. It is the only reading program authorized for use by the Missouri Department of Corrections. God's vision for us is to impact the lives of inmates and their families in 40 institutions.


Why was the Program Started?

Being part of a family is a basic human need. When a parent is incarcerated, the relationship between the parent and child is often strained. Seeing the disjointed and uncomfortable interactions between parents and their children on family visit days prompted the creation of a program that would open the lines of communication and strengthen the bonds between parents and their children. Since Story Link Program started in 1998, over 15,000 books have been read to children and many relationships have been restored.

What do Inmates and Family Have to Say?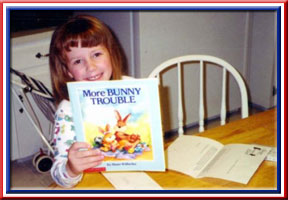 "What a wonderful program this is! In a system that seeks to punish by separating loved ones from one another, it's certainly refreshing to see a program that encourages family togetherness." ~ an offender at Missouri Eastern Correctional Center in Pacific, MO.

"My dad has been reading and sending the books to us on tape for more than a year now. They are a treasure. It provides a link my children would otherwise not have with their grand-dad. I just wanted to let you know how very much I appreciate it. I miss my dad, and listening to his voice provides real comfort (I must confess I listen to the stories alone in my car sometimes!). Again, thanks so much, and God Bless!" ~ the daughter of an offender.

"I cannot express in words what this program has meant to my granddaughter. Her dad (my son) is in prison. She eagerly awaits the books and tapes from her daddy and loves to listen to his voice reading to her at bedtime or when she is sad or lonely for him. What an awesome ministry for these children!" ~ an offender's mom.


What do Volunteers Think of Story Link Program?

"We just never know how God is going to use the books and tapes that are sent, but we can trust what He says in Isaiah 55:11 that His Word will not return to Him empty, but will accomplish what He desires". ~ Dana Abendschein, VIC and Program Director

"On this particular Saturday, I was going to Tipton, Missouri. When the alarm went off at 4:00 a.m., I didn't want to get up and started to think of excuses so I could roll over and go back to sleep. But the Lord didn't want me to do that. I got up, got ready, and met the team for our three hour drive. At the prison, a man came over to me with the book to his child already in the mailing envelope. He asked if he could just talk to his daughter on the tape recorder. He began apologizing to her for allowing drugs and alcohol to control his life and hoped she could forgive him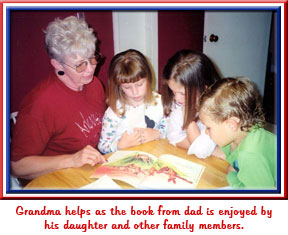 for his mistakes. Then he read a passage from his Bible and said that he was trying to live one day at a time with God's help instead of drugs and alcohol. After he finished the tape, we prayed together. I want to thank God for not allowing me to go back to sleep that morning. What a blessing I would have missed!" ~ Steve Atteberry, VIC

What Else is Happening with the Program?

Besides providing an opportunity for inmates to reconnect with their kids and grandkids, Story Link Program is also encouraging literacy among inmates and their families. In addition, it gives an opportunity for Christian witness and ministry; several inmates have made professions of faith in Jesus Christ at the reading sessions!

How can I help?


PRAY – for the safety and continued commitment of the inmates and volunteers.



GO – to a prison (there are opportunities each week) and see if this is something God wants you to do.



GIVE – books (new or gently used) for preschool to age 15, and financial support. It costs an average of $4 to buy the supplies and mail the book and tape for each offender. Your gifts are tax-deductible.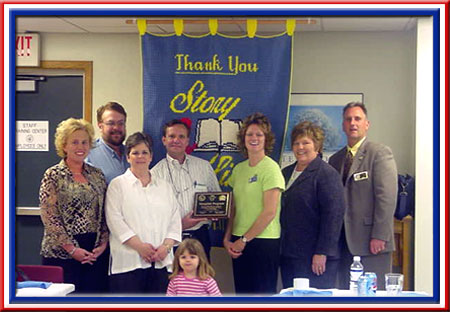 If you would like to Go or Give, contact:

Story Link Program
c/o Liberty Belle Ministries
9909 Manchester Rd. #327
St. Louis, MO 63122-1915

314.822.5315

Libertyandbelle@aol.com

Liberty Belle Ministries, Inc. is a non-profit 501c3 tax-exempt corporation

Back to top of Story Link Program Page


Our Story Link Program Schedule

Remember those in prison as if you were their fellow prisoners,
and those who are mistreated as if you yourselves were suffering." Hebrews 13:3


First Saturday

Pacific, Licking


First Tuesday
Federal Prison


Second Tuesday
Chillicothe and Federal Prison - Greenville, IL
Second Wednesday

Bonne Terre


Second Saturday
Vandalia, Bowling Green, Charleston


Third Tuesday
Boonville


Fourth Tuesday
Farmington


Fourth Saturday
Fulton, Tipton, Jefferson City


Liberty Belle Ministries
9909 Manchester Rd. #327
St. Louis, MO 63122-1915
314.822.5315
Libertyandbelle@aol.com



Our Mission: To share the love and hope of Jesus Christ...
(Jesus said) "I tell you the truth, whatever you did for one
of the least of these brothers of mine, you did for me." Matthew 25:40





-|- -|- -|- -|- -|- -|- -|-


Comments, corrections or additions please email: gtcdesigns@gitsy.com


Original Programing and Graphic design Copyright © 2007 - 2010
GTC Designs & Liberty Belle Ministries All Rights Reserved